We're all in this together.
Life in Lockdown 2.0 2021 is a strange experience. This is my fourth week of living in this experience of limited outings for essentials, or exercise but nothing else. No visits with family. No coffee with friends. No browsing shops or dinners at restaurants.
I must preface this post by acknowledging the awful impact this lockdown has had for the past month, and previous year, on our economy. Not to mention the many Small to Medium Businesses who's livelihood depends on their doors being open. I'm not wearing no rose coloured goggles here.
But as a generally optimistic by nature person, I can also see the positive impact that limiting my movements has had on myself and my family, and possibly, the wider community.
Is it me - or are people nicer to each other? Does the realisation, as many a meme on social media keep telling me, that we are all in this together - albeit from different perspectives - bring out the best in us?
This time last year during lockdown - everything was new. "New Normal" was used so often, it died an early death. But this time, we kinda new what we were in for. We knew, well hopefully most of us did and do, abide by the guidelines set by the government to ensure that we get through this quickly and with as many of us still here at the end of it, as possible.
So while the sale of toilet paper did spike a little, there was less panic buying at the grocery stores, and more lateral thinking on how to best use our time. More baking. More puzzles. Less binge watching. More walking. Less me, me, me - more us.
There is always a meme or post that tries to speak for the collective "we" and gets shared often on socials. We all read them, laugh at the funny ones, nod in agreement with the forthright ones, and empathise with the emotive ones.
The latest shared posts have been a little different. They have been more about compassion. One talks about the state of mind some of us share where we feel the isolation of a lockdown and withdraw. It states that we are empathetic, but don't want to keep having the same conversations about the mundaneness of our days at home. It says "we have nothing left to say". The other asks us to ask for help if we need it. Whether financial or otherwise. Virtuous. Honourable. Noble.
Refreshing.
Authentic and humble is what I am seeing more of. Both within my community but more importantly across social groups online. More the collective "us" rather than the singular "me".
Within my family, we have spent more time together than ever, yet we have argued less and understood, been patient with, and compassionate towards each other - more. I'm glad to see this reflected in my community and I hope the lessons that we learn - what truly matters to us individually and as a people, is each other - lasts long beyond the end of lockdown.
Take care out there.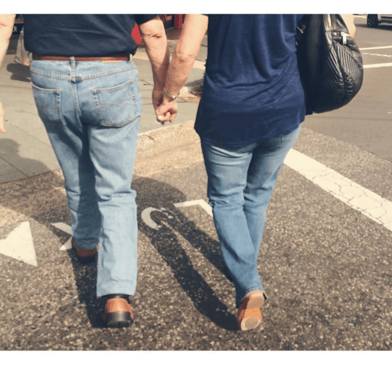 0412 821 804
gabbie@gabbiesmith.com.au